What's happening in Venezuela?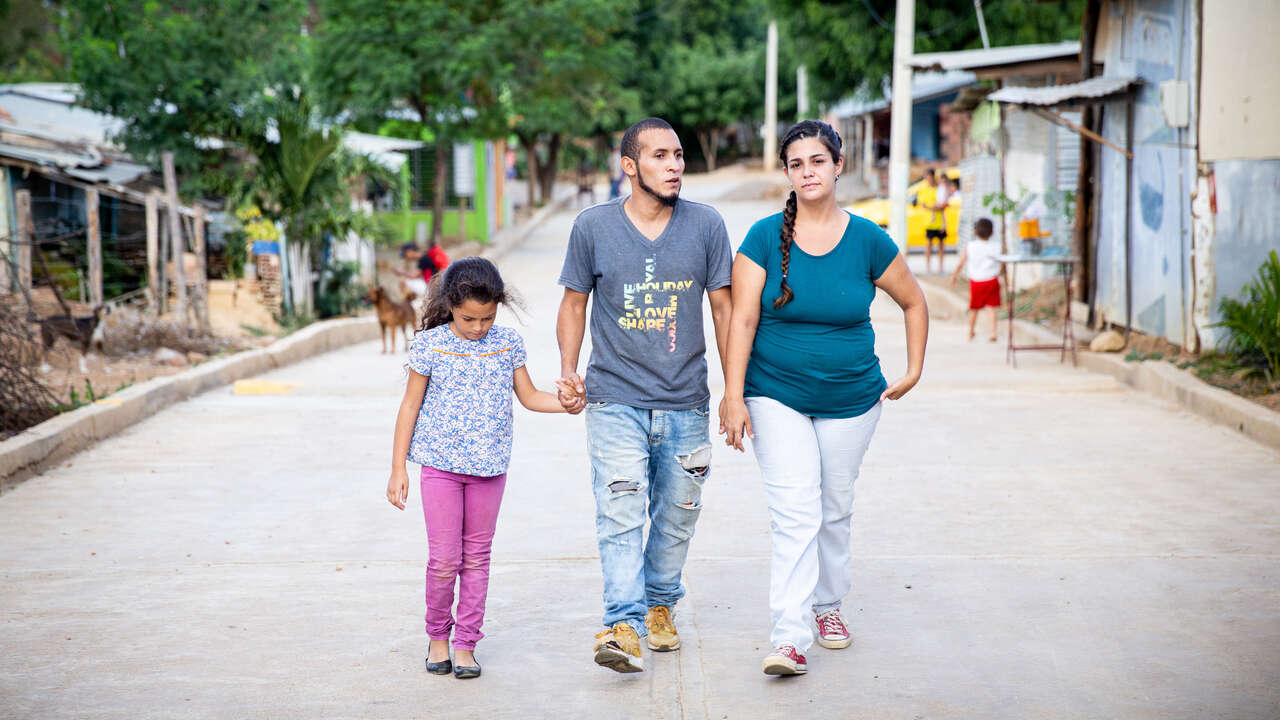 The economic deterioration in Venezuela has resulted in the largest external displacement in recent Latin American history. The United Nations says 6.8 million people have left, more than any other country except Syria and Ukraine. Here's what you need to know about what's happening in Venezuela.
The humanitarian crisis in Venezuela was triggered by the economic collapse that began in 2014 and has since worsened. A quarter of the population needs help.
Venezuela's lack of mass conflict sets it apart from most countries on the Watchlist, a testament to the severity of the economic collapse that is preventing millions of Venezuelans from meeting their most basic needs. The country's healthcare system has collapsed and hyperinflation coupled with shortages of essential resources such as water, fuel and medicine continues, causing social unrest.
"If you look at the number of hungry people inside the country and the millions who have left, [Venezuela] falls second only to Syria and Ukraine, and it doesn't receive that level of funding, that level of attention, or that level of assistance," says Marianne Menjivar, IRC's Venezuela Crisis Response Director. .
Humanitarian risks in 2022
The economic crisis is pushing large swaths of the population into need, and many more will choose to leave in 2022.
Hyperinflation has caused prices for food and other basic commodities to soar. Water, fuel and medicine are scarce and power cuts are frequent. Meanwhile, the COVID-19 pandemic has halted any economic growth needed to address the crisis. With 7 million Venezuelans already in need of humanitarian aid and no signs of economic improvement, the number of people in need is likely to continue to rise.
Earlier in the pandemic, border closures by Colombia and other neighboring countries to prevent the spread of the coronavirus cut off many Venezuelans from access to aid or work opportunities. The reopening of the Colombia-Venezuela border could improve Venezuelans' access to essential goods and services, such as food and health care, but could also trigger a new exodus of Venezuelans.
COVID-19 adds to economic challenges and burdens an already weakened healthcare system.
Latin America has been one of the regions hardest hit by COVID-19, and although Venezuela has made more progress in vaccinating its population than many countries on the watch list, it falls far short. behind the United States and other northern countries. Therefore, the pandemic will continue to impact Venezuela's economy and health system. On the one hand, it is a contributing factor to economic contraction, with International Monetary Fund projections estimating a further contraction of 3% in 2022, as well as extremely high levels of inflation and unemployment.
The economic crisis in Venezuela had also weakened basic public services long before the pandemic, with 30,000 doctors having left the country in the last decade and a third of hospitals without access to drinking water. The government's ability to properly respond to the pandemic, both through testing and treatment, has been seriously tested.
Hunger increases as the economic crisis deepens.
A third of the population, or 9.3 million people, was acutely food insecure in 2019 and, although data in Venezuela is often limited or completely absent, this figure is likely increasing; 14% of all children under 5 in Venezuela suffer from global acute malnutrition; 57% of pregnant women suffer from malnutrition.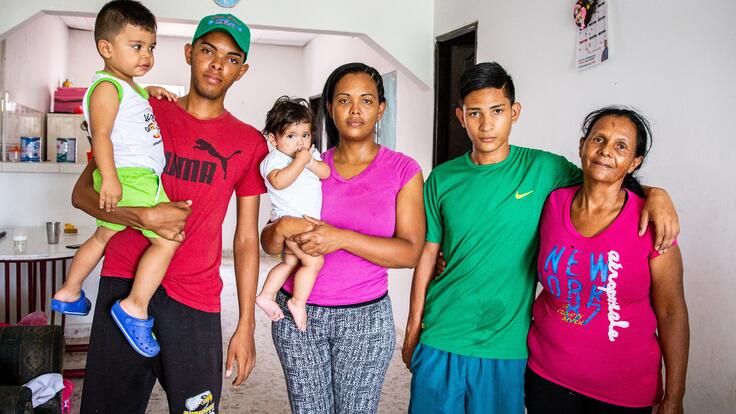 Restrictions on humanitarian access will mean that needs will continue to go unmet in 2022, although there are positive signs.
In 2021, ACAPS, an independent humanitarian information provider, rated Venezuela as having "very high" access constraints, but there are some signs of progress, including a new agreement allowing the World Food Program to start providing food aid inside the country and a new registration process for aid groups. These two steps could allow the humanitarian response to scale up significantly if humanitarians can operate without undue restrictions.
The conflict involving non-state armed groups along the Colombia-Venezuela border has aggravated the humanitarian crisis and could threaten regional stability.
Clashes between Venezuelan forces and armed groups from Colombia, as well as between non-state armed groups in disputed territory in Venezuela, have increased in 2021. The violence has displaced thousands of people from Venezuela's border areas, mainly l Southwest state of Apure to Colombia and could worsen further given rising tensions between Caracas and Bogotá.
Venezuelans forced to leave their homes
Many of the more than 6 million Venezuelans who have left have traveled to neighboring countries such as Colombia, Ecuador and Peru, while others have headed north in hopes of securing asylum in the United States or Mexico.
In the USA: Venezuelans are among asylum seekers transported from states on the US southern border to Washington, DC, Martha's Vineyard and other cities.
Based on statements by political leaders, these destinations often appear to have been chosen for maximum media coverage, rather than prioritizing the needs of those seeking safety in the United States. Asylum seekers should not be used for political stunts. Learn more about what's going on and why crossing the US border to seek asylum is legal.
In Colombia: More than 1.8 million Venezuelan migrants were living in Colombia at the end of 2021. In addition, hundreds of thousands of people were crossing official points every day to buy food and receive vital medical assistance, among other services that do not are not available in Venezuela.
When the border was closed due to the COVID-19 pandemic, Venezuelans were cut off from these essential services. Those who chose to cross during this period had to use illegal border crossing points, called "trochas", which are often controlled by illegal Colombian armed groups or organized crime and which charge migrants a fee and expose them to risks of recruitment, sexual abuse. violence and theft.
#Haiti, #Honduras & #Venezuela are the three countries in Latin America and the Caribbean most at risk of humanitarian deterioration in 2022, according to our Watchlist.

In these countries, nearly 15 million people need help.

Learn more: https://t.co/GUJJngjEcP

— IRC – International Rescue Committee (@RESCUEorg) January 19, 2022
As Colombia recovers from its own armed conflict, capacity is being stretched. The country hosts more than 2.5 times more Venezuelans than Germany Syrians, with only 8% of German GDP. Venezuelans face limited opportunities to generate income and about half live below the poverty line.
In Ecuador, where more than 400,000 Venezuelan migrants had arrived by December 2021, the situation is even more urgent. Changes to an old open door policy, the crisis derived from COVID-19 and widespread xenophobia are making Venezuelans vulnerable, open to exploitation and discrimination.
In Peru: More than a million Venezuelans have attempted to settle in Peru since 2016, where border closures to help contain COVID-19 and an economic downturn have made it extremely difficult for them to meet basic needs like food. food and housing. Many live in overcrowded housing or on the streets.
How the IRC helps in Venezuela
The IRC supports vulnerable populations inside Venezuela through our work with local partner organizations, and we are also on the ground helping Venezuelans in Colombia, Ecuador and Peru. We provide cash assistance and health and malnutrition prevention services, and we work to prevent and respond to gender-based violence. We also protect children and adolescents with psychosocial services and education.
Additionally, we launched InfoPa'lante (part of the Global Signpost project), a digital platform to help displaced populations access information on civil and legal rights, employment, healthcare and COVID- 19.
We are also contributing to the COVID-19 response in Venezuela by supporting mobile health clinics and providing personal protective equipment (PPE) to doctors and nurses.
How can I help in Venezuela?
Donate now to support IRC's life-changing work in Venezuela and around the world. We are on the front line delivering essential aid to people affected by crisis in over 40 countries, including places on the 2022 Emergency Watch List.
Learn about the world's worst crises
Along with Venezuela, the IRC has also identified Haiti and Honduras as the countries most at risk of experiencing a deterioration in the humanitarian situation. crises in 2022 in Latin America and the Caribbean.
Learn more about the Top 10 crises the world cannot ignore in 2022learn how the IRC selected these countriesand download the whole 2022 Emergency Watchlist Reportfor data citations and profiles of the 20 crisis countries on the IRC list.