The board discussed land that had not been used for decades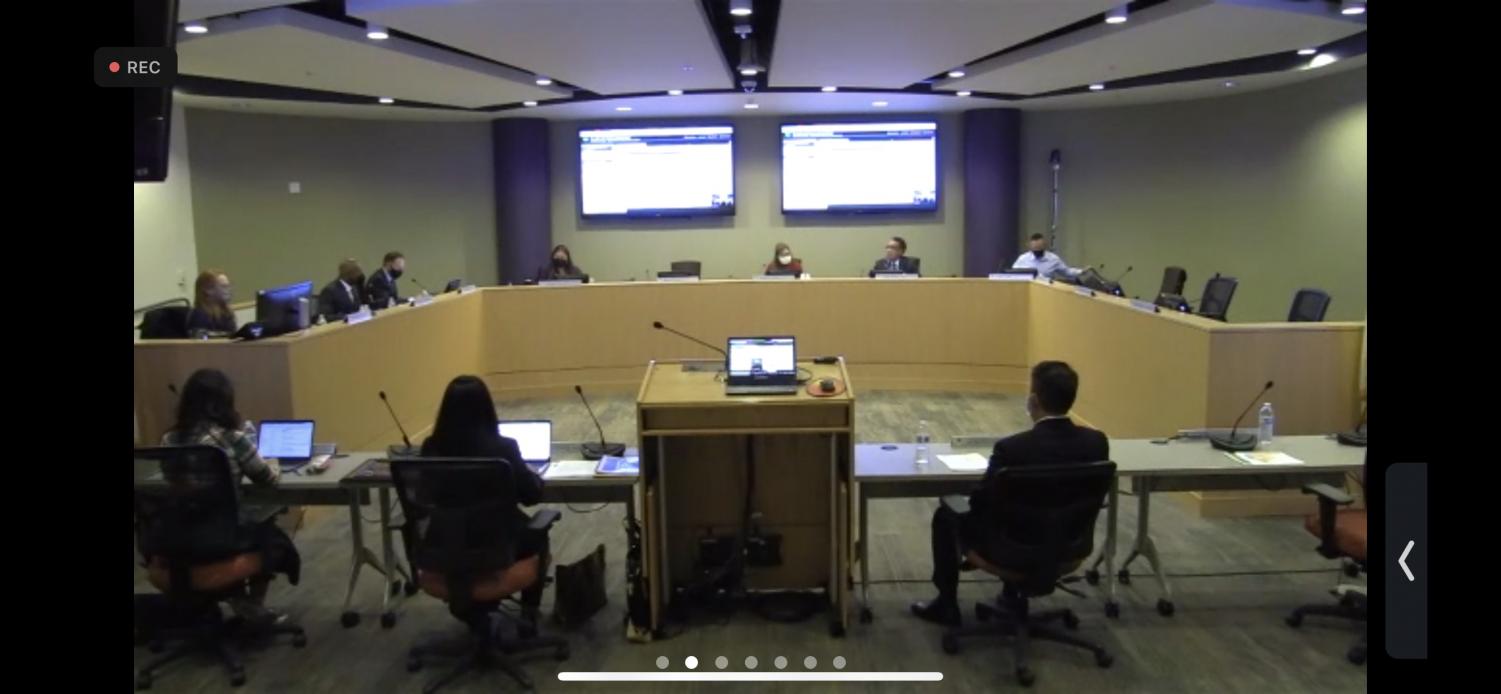 Student housing is considered at SJCC
The San Jose-Evergreen Community College District Governing Board has become very passionate about 27 acres of land in the Evergreen Community.
Two of the main topics discussed at the board meeting on November 16 were the 27 acres of surplus land and student housing. The 27 acres of excess land referred to is in the Evergreen community and has been vacant for several years.
For many years the land was thought to be used for commercial purposes, but these plans never materialized.
"I have no interest in these 27 acres of land being turned into a commercial location," said administrator Bob Livengood.
The consensus in the room was that no one wants this land to be turned into a place of commerce.
It was also reported that at one point the land had been offered as a gas station, but trustee Jeffery Lease said: "It didn't fit the tenets of the land. "
The President's Trustee Advisor Maria Fuentes mentioned that the 27 acres are on what was once the land of the Muwekma Ohlone tribe and she also mentioned that anything made with the land should have some sort of dedication to the tribe.
Administrator Wendy Ho proposed that the land be turned into a day care center and said her reasoning behind the idea was: "After housing, child care is the most expensive thing for parents."
The idea of ​​turning the land into a museum, similar to the Children's Discovery Museum in downtown San José, was also discussed.
"If a museum were to be set up, it should have a cultural perspective," said Vice-Chancellor Jorge Escobar.
As the topic drew to a close, Escobar also said, "If we don't use our resources to help the community, this is something we will regret."
Another topic that came up during the meeting was the importance of student accommodation. This topic was raised by The Scion Group, which has been focusing on student housing since 1999. It has also worked with over 250 campuses across North America.
Some of the points the Scion Group made about having more student housing and the benefits of that were higher persistence and retention rates, average GPAs, graduation rates, and increased social engagement. . Some of the goals of this group's study are to determine housing demand and unit preferences, understand cost tolerances, and analyze the off-campus market.
The meeting lasted four hours. The next San Jose-Evergreen Community College District Governing Board will be on December 6, 2021.