Talon Metals Stock Strikes Nickel Supply Deal With Tesla But Seems Expensive (TLOFF)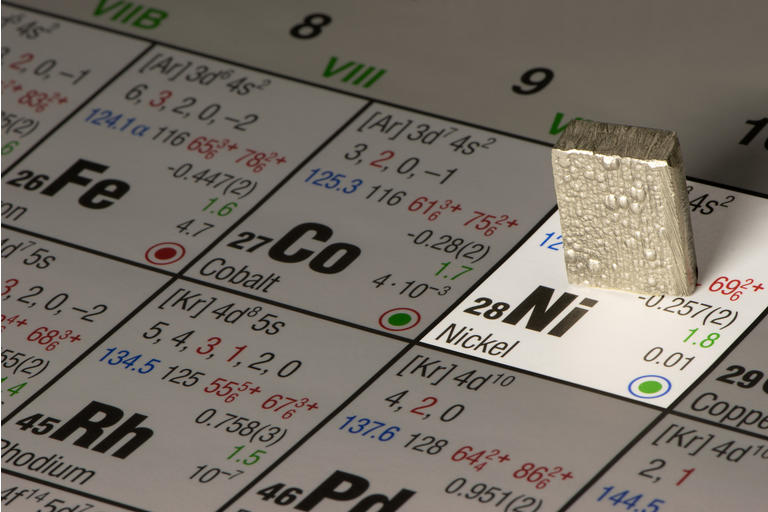 introduction
On January 10, US nickel miner Talon Metals' (OTCPK:TLOFF) received significant media coverage after he announced that it has signed a supply agreement with Tesla (NASDAQ:TSLA) that includes delivery of at least 75,000 tons of nickel concentrate over a six-year period. This deal is worth $1.68 billion at current nickel prices and I was curious about the finances of the Tamarack project 51% owned by Talon Metals in Minnesota. In my opinion, it is an attractive project with good exploration potential, but the valuation of the company seems very high at the moment. According to the preliminary economic assessment (PEA) updated in 2021, Tamarack has a net present value (NPV) ranging from $520 million to $569 million depending on the development scenario and this at a fairly high nickel price of $8 a pound. Still, Talon Metals has a market valuation of $404.1 million at the time of writing, despite owning just over half of the project. Let's review.
Overview of Tamarack and the Supply Agreement
Tamarack is a nickel sulphide project located in Aitkin County, approximately 54 miles west of Duluth. It is currently the only high-grade nickel project in the development phase in the United States.
About 70% of the world's nickel resources are in the form of laterites, the rest being in the form of sulphides. The latter are considered by many to be superior due to their high qualities and low costs. It takes about three times as much energy to produce one tonne of nickel from laterites because sulphide resources contain sulfur which is a free fuel source when processing the ore into a valuable product. Additionally, sulphide ores can be easily refined to Class 1 nickel using traditional low-carbon technologies. The reason I mention this is that you need Class 1 nickel for EV batteries. This makes Tamarack a good partner for EV battery manufacturers and the updated PEA includes two scenarios based on supplying products for the EV market.
Looking at the deal with Tesla, it looks like Talon Metals is going with the nickel powder scenario. Under the agreement, Tesla will purchase a total of 75,000 tonnes (165 million pounds) of nickel concentrate over a six-year period, with an option to increase the tonnage delivered. The deal is conditional on Talon gaining an additional 9% stake in Tamarack and Tamarack entering commercial production by January 1, 2026. I think the first part shouldn't be difficult as Talon needs to complete a feasibility study and pay $10 million to Rio. Tinto (NYSE: RIO) by March 2026 to increase its stake to 60%. However, reaching commercial production in less than four years could prove difficult in my opinion. You see, Talon Metals doesn't even have financing in place. Talon Metals and Rio Tinto need $316 million to build the mine and Talon only had around $20 million in the bank as of December 2021. Total CAPEX for the shaft and associated infrastructure is estimated at around $130 million. dollars and will take approximately 38 months to complete.
There will be a pre-production period of 20 months to construct the portal and develop the decline to the Upper SMSU area where production will begin, then there will be a ramp-up period of approximately two years to reach the steady state mining at 3,600 tpd throughput. As you can see, the schedule is tight.
Regarding Tamarack's NPV, I'm concerned that the updated PEA is based on nickel prices of $8 per pound, or $17,637 per ton. Yes, nickel is currently trading above this level, but we currently have the highest prices in a decade.
Additionally, nickel-cobalt-manganese (NCM) batteries have recently lost ground to lithium iron phosphate (LFP) and Tesla itself announced in October that it switch to LFP for its entire standard line of Model Y and Model 3 cars. LFP is cheaper and safer and I expect it to continue to increase its market share in the future. China currently accounts for around 95% of global LPF production thanks to key patents, but these expire in 2022, meaning overseas battery makers are likely to make the switch as well.
In light of this, I expect the price of nickel to drop below $15,000 per ton or $6.80 per pound over the next two years. Talon Metals has prepared a scenario with $6.75 per pound and below that the NPV of the nickel powder option drops to $415 million.
You could say that Tamarack's resources and NPV are likely to increase in the future as it is 18 km long and there have been several high grade intercepts outside of the current resource area.
However, the reality at the moment is that this is a $415 million project in NPV at $6.75 per pound of nickel. This means that if Talon Metals increased its stake to 60%, it would be valued at more than 1.6 times the NPV in this scenario. Since most development-stage mining companies rarely trade above 0.7x NPV, I consider the company to be overvalued. That being said, I view the idea of ​​shorting this one as dangerous as nickel inventories across the globe are currently low and we could see much higher prices for the metal in the near future. This could lead to a significant increase in the market valuation of Talon Metals.
Takeaway for investors
Nickel sulphide projects usually have compelling financial results, but these are rare these days. I think the Tamarack project, 51% owned by Talon Metals, looks pretty good as it requires relatively low CAPEX and its NPV is $415m at $6.75 per pound. However, nickel prices are at their highest level in 10 years and the company's valuation received a significant boost after the announcement of a supply deal with Tesla.
Based on the updated PEA results, I believe Talon Metals should trade at 0.7x NPV at $6.75/lb and I doubt Tamarack can reach commercial production by early 2026 given that Talon Metals has still not secured funding for its development.
However, I view the Talon Metals short sale as dangerous due to near-term high nickel prices and plan to avoid this one for the time being.