Sheffield gives Thunderbird the green light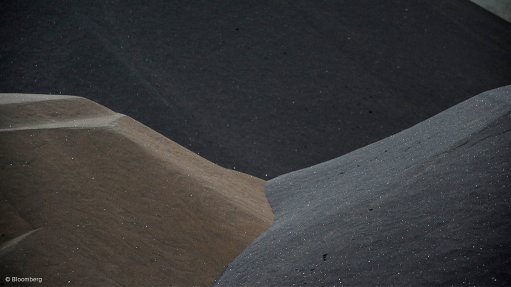 PERTH (miningweekly.com) – A final investment decision (FID) on the Stage 1 development of the Thunderbird mineral sands project in Western Australia has been made by ASX-listed Sheffield Resources.
The FID came just days after Sheffield announced that its subsidiary Kimberley Mineral Sands (KMS) had secured a $110 million production-linked facility with Orion Mineral Royalty Fund.
Along with the A$160 million debt financing from the North Australian Infrastructure Facility (NAIF), the Orion facility met the financing requirements of the A$484 million Thunderbird mineral sands project.
"We are delighted to do the FID on this exceptional, world-class mineral sands project. With first production of Thunderbird on track for the first quarter of 2024, Thunderbird is fully funded and is expected to deliver A$695 million in net present value to Sheffield shareholders over its 36-year life," the executive chairman said. Bruce Griffin.
Development of Thunderbird began in mid-2021 using equity proceeds provided by Yansteel after the KMS joint venture was established. With Thunderbird construction now over 40% complete, the project remains on track for first production in Q1 2024, generating strong cash flow and benefits for all stakeholders throughout the expected 36-year mine life.
Thunderbird's two-stage development path sees the initial Stage 1 mining and processing initial feed rate planned at 1,085 tph at the Wet Concentrate Plant (WCP), Stage 2 doubling the WCP feed rate to 2,170 tph targeted in year 5 of operations.
It is estimated that stages 1 and 2 of the operation will produce 1.4 million tonnes per year of zircon and ilmenite concentrates over an estimated life of 36 years.
Direct capital expenditure for Stage 1 of Thunderbird at FID is A$379 million including contingencies, an increase of A$16 million from the Bankable Feasibility Study (BFS) from March 2022.
At FID, the net present value (NPV) of stages 1 and 2 of AU$1.39 billion and the after-tax internal rate of return of 26.6% are similar to the AU$1.28 billion and 27.5 % of March 2022 BFS, with the changes driven largely by updated commodity price forecasts. Sheffield's 50% share in the project generates an average annual profit before interest, tax, depreciation and amortization of A$121 million and an estimated NPV of A$695 million.