section of Chemin Godfrey renamed in honor of the late village administrator | Riverbend News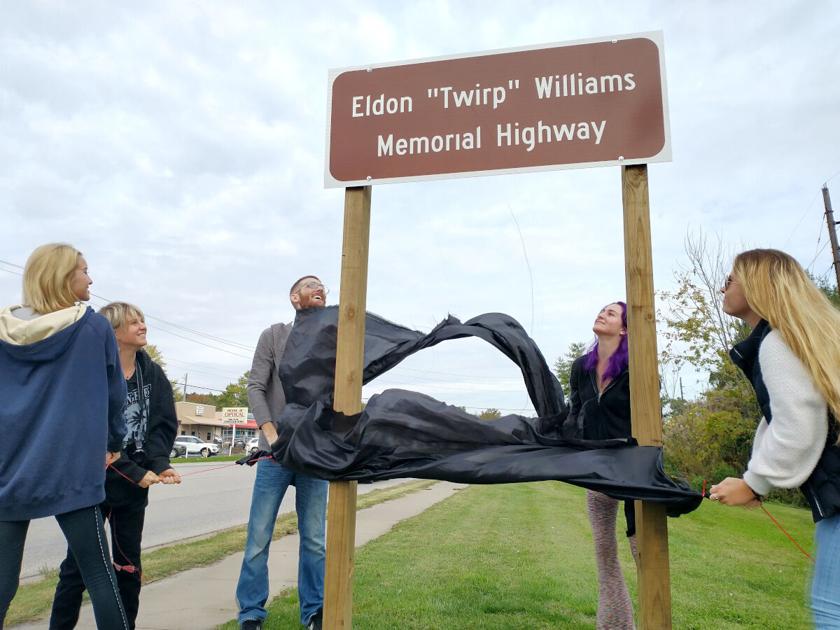 Godfrey officials, state lawmakers and the family and friends of Eldon "Twirp" Williams gathered on Saturday to dedicate a stretch of Godfrey Road in memory of the civic leader.
The state road from Alton-Wood River Sportsman's Club to Stamper Lane is now the Eldon "Twirp" Williams Memorial Highway. Mayor Mike McCormick said the village worked with State Representative Amy Elik (R-Fosterburg) and State Senator Rachelle Aud-Crowe (D-Glen Carbon) to guide the name change process through the General Assembly. The Illinois Department of Transportation installed the sign Thursday morning.
In remarks ahead of the unveiling, McCormick shared memories of his friend.
Williams' wife Jacquelyn was one of 40 people at the ceremony. She said Williams was dedicated to Godfrey.
Her daughter, JoEllen Williams-Archerd, thanked the audience for participating and for continuing to honor her father.
Williams, an Air Force veteran, was Godfrey's tax assessor for 40 years and a real estate agent at Landmark Realty in Godfrey. He was administrator of the village from 1999 until his death on October 16, 2018, at the age of 87. An armed man shot him as he was about to show a house. Her killer was sentenced to 80 years in prison.