Noland discusses COVID strategy at board of directors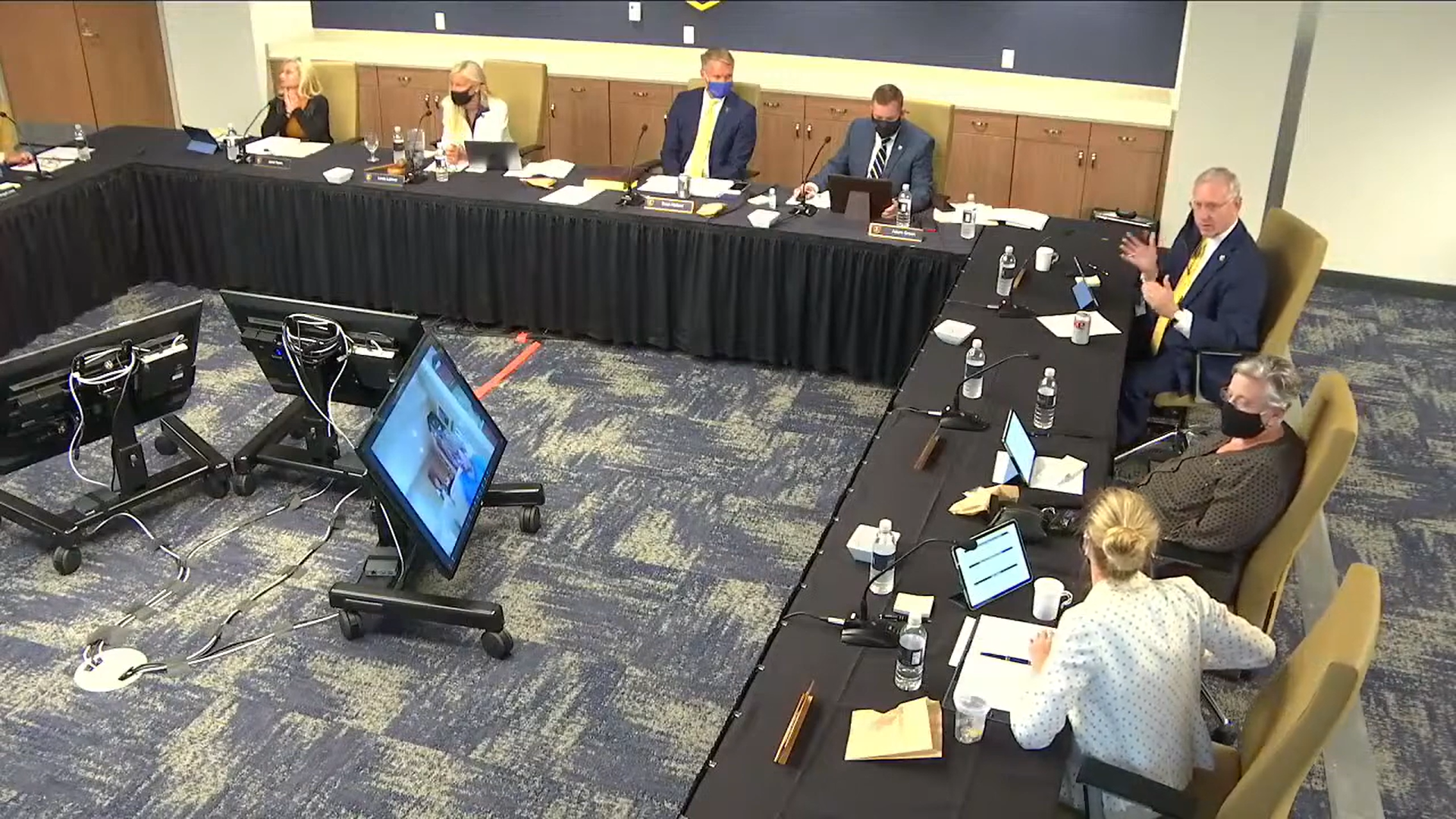 Dr Brian Noland provided an update on COVID-19 and the campus, discussing the vaccine challenge, number of infections, contact tracing and vaccination clinics at the ETSU Board of Directors meeting Friday.
"We did more than masks. During the time we met, more than 40 people received their vaccine even today, and thousands of people across the region have received the vaccine thanks to the work of ETSU Health, "said Noland.
Noland announced that there would be no change in the departments' base budget this year and that they would propose a 3% increase in faculty and staff salaries at a subsequent meeting.
The meeting opened with a review of the awards and grants awarded to ETSU programs and departments.
"One of the most recent honors went to our digital media program. This was ranked number one in Tennessee for game design. This recognition came from Animation Career Review, which also placed ETSU among one of the top 20 animation and game design colleges in the south, "said President Dr Linda Latimer.
After a call to order and a roll call, they moved to approve the minutes of the last meeting and heard the reports of the Finance and Administration Committee, the Studies, Research and Student Success and the Audit Committee.
The committee proposed and approved a 1.98% tuition increase for undergraduates and a 1.69% increase for graduates for the 2022 school year.
Next, Dr Mike Hoff spoke to the committee about the approval of the ETSU Mission Profile and Mission Statement.
They were followed by an update from alumni of ETSU National Alumni Association Executive Director Whitney Goetz and college spotlight given by Joe Bidwell, Dean of the College of the Arts and Sciences.
Students can view the full meeting on the ETSU YouTube page: ETSU Board Meeting – 1:00 p.m. – 09/17/2021 – YouTube.