New Trustee Joins Big Bend Community College Board of Trustees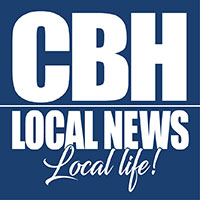 MOSES LAKE – The Big Bend Community College announced on Tuesday that Amy Parris is a new administrator, replacing Stephen McFadden, who resigned after taking a job at the Port of Pasco in the Tri-Cities. Governor Jay Inslee confirmed the appointment last week.
Parris works for the Othello school district as a career school principal and has worked as a counselor in Othello schools for over 20 years. Parris was also on the search committee recommending the hiring of current BBCC president Sara Thompson Tweedy.
"I'm a little excited, this is something new, something difficult," Parris told the Columbia Basin Herald.
Parris said she truly respects Tweedy's desire to see many more Adams County students attend BBCC.
"There aren't a lot of Othello kids in Big Bend," she said. "We're looking for partnerships and services and ways to expand that.
In her current job, Parris said she was responsible for helping students figure out what they intended to do after graduating from high school.
"Everyone needs a post-secondary education," she said. "But not everyone has to go to college."
Parris said that while she worked closely with McFadden when he was both trustee and head of the Adams County Development Board, she really had no desire to become a trustee until the position is open.
"Everything has worked out sort of and it will meet the needs of a lot of our families here," she said.
According to a statement from BBCC, Parris remotely participated in a special brief board session on Monday and will attend its first regular board meeting on October 28.