New dates set for Cambridge Catholic school board trustees election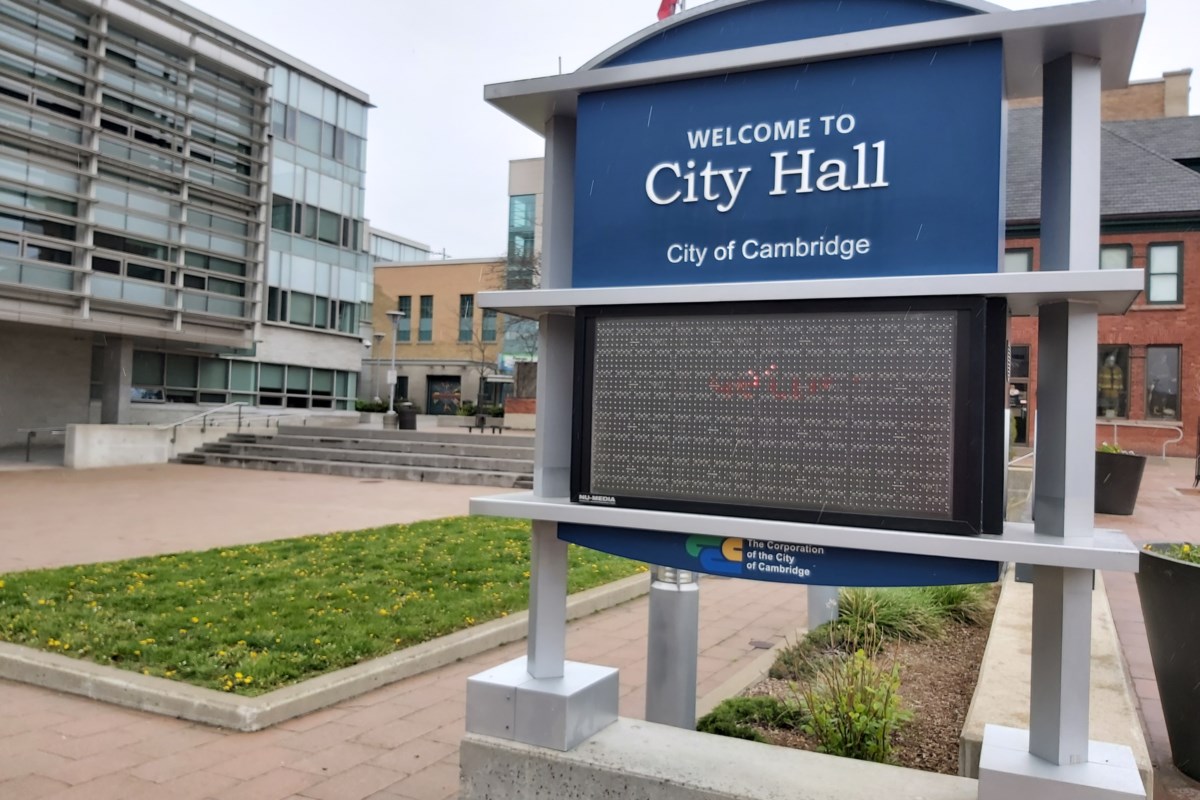 "I am doubly disappointed because this is not the first problem I encountered during this election. In early September, I discovered that my name would be misspelled on the ballot," said Marisa Phillips, school board candidate for the Waterloo Catholic District School Board.
A date has been set to resume the Waterloo Catholic District School Board (WCDSB) trustees election in Cambridge after an oversight led to ballots being printed without the names of two of the six trustee candidates.
Voters who support the WCDSB can now vote online here at VOTE from Monday, November 7 until 8 p.m. on Friday, November 18.
WCDSB voters should receive a new voter letter with instructions on how to vote in this election.
Those who do not receive a voter letter are encouraged to bring acceptable government identification to one of the following locations. City staff will be available in person to help provide information to voters and complete the online vote.
Nov 7-17: Cambridge Town Hall during normal opening hours 8:30 a.m. – 4:30 p.m.

November 18: Cambridge Town Hall from 8:30 a.m. to 8:00 p.m.

November 12: Cambridge Center Mall – 11 a.m. to 6 p.m.
The resumption of the WCDSB trustee election comes after the city of Cambridge declared "an emergency under election law" on October 22 to temporarily postpone the Catholic council trustee election after two candidates failed to were not entered on the ballot.
City Clerk Danielle Manton said she became aware of the printing error and immediately suspended the election that day.
"The decision to declare an emergency and suspend the English Separate School Board election was not easy, but it was the only course of action," Manton said.
About 1,700 ballots had been cast before the emergency was declared.
"I'm shocked that just two days before the election, after thousands of votes had already been cast, the city finally noticed missing council candidates on the ballots," said school board candidate Marisa Phillips. of the Catholic district of Waterloo.
"The news broke my heart thinking of my supporters and volunteers who worked so hard to get me to October 24th. I'm incredibly disappointed because my support has been so strong. I heard hundreds of people in conversations and emails say they had already voted for me, and I felt I was in a very good position to win my candidacy.
Phillips said she was worried about all those people who trusted her, because they might not realize their votes didn't count.
"They'll think they've already voted and if they don't hear the news that the election has been called off, those votes are wasted," Phillips said.
"I am doubly disappointed because this is not the first problem I encountered during this election. At the beginning of September, I discovered that my name would be misspelled on the ballot.
Phillips said she understands mistakes can be made, however, she can't deny that this process has been both frustrating and confusing.
"I hope every Cambridge Catholic supporter will realize this issue and vote again for this important position," Phillips said.
"We need administrators who are committed to ensuring the success of our children, and that can only be achieved through an electoral system that has the full confidence of the public.
Although North Dumfries' votes are counted with Cambridge, their ballots were not affected by this error and their votes will be sealed and combined with those of Cambridge when the future election is completed.
The WCDSB said it could experience school board delays due to the postponement of the election.
John R. Shewchuk, chief executive of the WCDSB, said the board is seeking legal advice with a view to possibly postponing the first inaugural board meeting on Monday to accommodate the delay.
Voters without internet access can contact the City of Cambridge at 519-740-4680 ext. 4079 for more information on how to qualify for door-to-door voting.
For more information, go here.