From full professor at Harvard to chief economist at the IMF, Gita Gopinath's journey to the top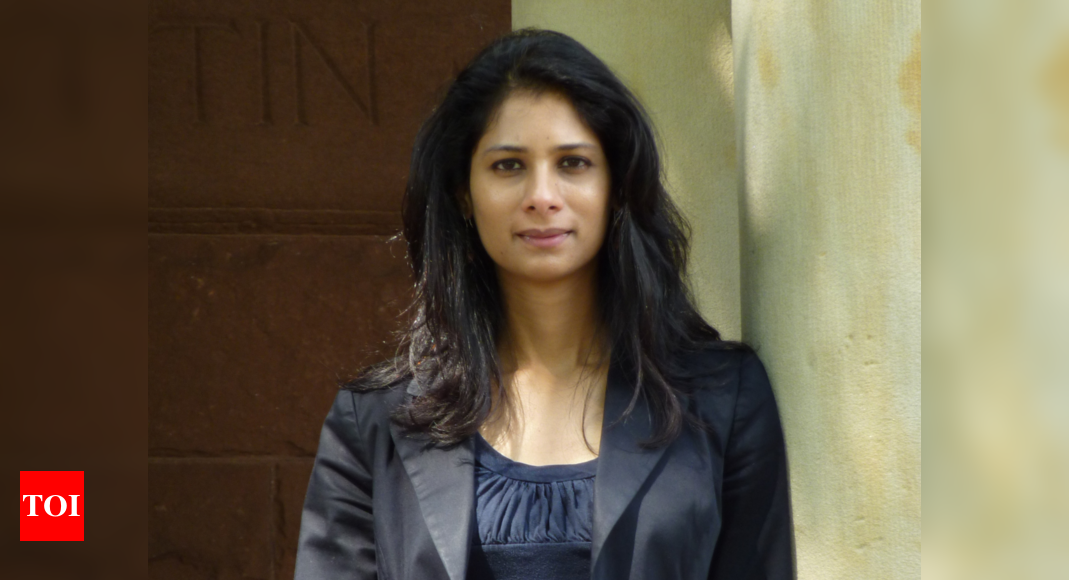 The chief economist of the
International Monetary Fund
(IMF), Gita Gopinath, is on the list of 34 immigrants honored by the Carnegie Corporation of New York in recognition of having "enriched and strengthened" American society and democracy. The Great Immigrants Initiative aims to increase public awareness of the role of immigrants in the United States.
In Gopinath's profile, Carnegie noted that she is "one of the world's outstanding economists" and focuses her research on
international finance
and macroeconomics. More than ten years ago, Gopinath, then only 38, was appointed Full Professor in the Department of Advanced Economics at Harvard University and thus became the fourth woman in history and the first Indian university. professors educated after Nobel Laureate Amartya Sen to receive such an honor.
The 49-year-old had her BA in Economics from Lady Shri Ram College in Delhi and her MA from Delhi School of Economics before moving to the United States for a PhD and sees herself as a product of the Indian education system. "When I was doing my bachelor's degree at the University of Delhi, India experienced its first major external finance and foreign exchange crisis in 1990-91. This inspired me to pursue graduate studies in economics and was at the basis of my interest in international finance, "she said. this writer in a interview in 2010
,
after becoming a professor at Harvard.
In a tweet, Gopinath recalls one of his first interviews.
@IshaniDg @heyyparth @EconomicTimes I remember this one @IshaniDg. One of my first interviews! Thanks for doing it.

– Gita Gopinath (@GitaGopinath) 1625249753000
Since then, she has been widely published in top business journals and received numerous honors, including being elected a Fellow of the American Academy of Arts and Sciences. In 2019, she received the Pravasi Bharatiya Samman – the highest honor the Indian government bestows on Indians overseas and people of Indian descent.
By 2010, Gopinath's groundbreaking research in international macroeconomics and finance – areas that became important in light of the 2008 global economic crisis – had gained recognition, respect, and helped economists better understand the situation. .
"She has made fundamental contributions to understanding sovereign debt defaults, which is the current stage of the crisis in Europe. Her work also shows, at a very deep level, why many emerging markets tend to experience greater macroeconomic volatility than advanced economies and has significantly advanced the understanding of the interaction between prices and interest rates, "said at the time of Gopinath Kenneth Rogoff, professor of economics and public policy at Harvard and former chief economist at the IMF.
Today there is a sense of déjà  vu when, as the IMF's chief economist herself, Gopinath is quoted as saying in her profile in Carnegie: "This is exactly what the world is worried about." : recession, employment, inequalities. It's so clear to people. these are important questions. And given my scientific background, I like the fact of bringing a certain mathematical rigor … to understand these questions of the day. "
The fact that there were very few female professors at the top of American universities was also of concern to Gopinath at the time. She had seen senior mentoring as an important tool in breaking the glass ceiling between the sexes at Ivy League universities in the United States. "Junior women could benefit from having senior women as mentors, so when that pool is very small, it's just harder to accomplish. In academia, the whole tenure clock makes it hard to create a family is therefore a bigger challenge for women. "