Customer service needs for the post-covid consumer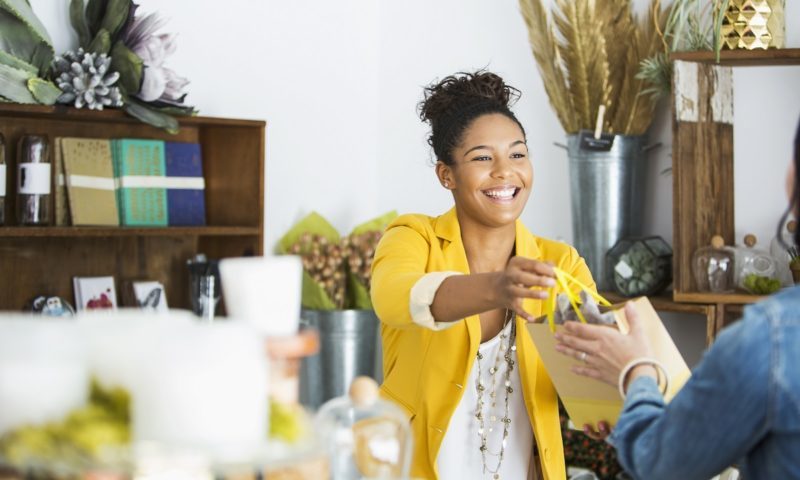 Maintaining customer service continues to be one of the primary goals of businesses. Even before covid, retailers naturally updated their offerings to outcompete competing brands – why the basics of competition within retailers would have come into discussion as early as the 20th century; "evaluate the complexity of the competition", "distinguish its different types" and establish the existence of a "retail structure" concerning companies that addressed distinct markets. Yet, in the words of US accounting firm McKinsey and Company, "Now is the time for customer experience leaders to position themselves at the forefront of changing consumer behavior as a result of the pandemic," this which suggests that customer experience is perhaps more important now than ever.
"It's been a pretty scary time for most of us," says Jo Causon, CEO of the Institute for Customer Service (ICS). "Organizations have sought to reassure customers, become proactive in their communication and appear more authentic and genuine, and preserving these offerings will be key going forward."
Causon served for more than 10 years as CEO of the institute. She emphasizes that the purpose of the organization is threefold. Equipped with the ability to compare different industries, the institute primarily helps its members improve their customer service and educate retailers on the value it maintains. While Causon suggests the sector has handled the pandemic admirably, she warns, "the crisis is not over", highlighting the sector's vulnerability. She notes: "The longer-term societal and economic impacts are not yet fully apparent and will shape the customer experience landscape in the months and years to come" – but this is not the first time that professionals are issuing warnings to the retail industry.
The onset of the pandemic saw business pundits express concerns about consumer confidence. "It has already fundamentally changed the way people around the world think and act," warned Rene Vader, global sector head, consumption and distribution at KPMG International. "Almost overnight, physical stores were shunned and people started prioritizing supply chain health and safety over cost and convenience," which set strained the relationship between retailers and consumers. The Office for National Statistics gave substance to these concerns, revealing that retail sales fell -5.7% in 2020, credited with the "lack of confidence" felt by consumers, according to KPMG – a leading indicator of " performance" within the sector, ICS remarks.
The institute has released a latest report assessing the consumer services landscape today. It showed that more than 50% of customers who said they had noticed a change in customer service said it was positive: "Much of the recent improvement in customer satisfaction can be attributed to better recovery and problem solving," Causon says, suggesting that while the coronavirus may have hampered consumer confidence, it has consequently required retailers to find new ways to reconnect with customers.
As the outbreak entered its teenage years, prominent retailer Asda unveiled a 'happy to chat' program which saw the company's delivery drivers offer consultation to consumers during a 'lonely' time. According to the retailer, 23% of customers said they interacted only once a week, with some describing the new service as a "lifeline". "We've had a very positive response from customers since we introduced badges," says Geoff Norris, the company's delivery driver. "You can tell that even a five-minute conversation with someone can have such a positive impact on their day." In fact, the company was so well received that Asda decided to make it a permanent addition to its consumer service offering: "Without regular contact with friends and family, it seemed only right to make our badges "Happy to discuss" a permanent feature of our drivers' uniforms," says Simon Gregg, vice president of online grocery at the retailer.
Latest research from Talkdesk reveals post-pandemic 86% of retailers expect growing customer relationships to be a key agent performance indicator over the next five years, with 54% citing improved loyalty customers as a "main" business priority. KPMG suggests that these figures were influenced by the "new consumer"; a customer highlighted by Covid-19 who is more "thoughtful" and "selective" in his decision-making. According to a recent study by the accounting firm, 80% of people now prefer to buy from brands whose actions align with their beliefs and values, with 63% citing value as the main differentiator when choosing products. and services. "In terms of changing consumer behavior, we've definitely seen an increase in concern for the local environment and interest in localism," Causon notes.
It appears that as the industry embarks on a post-covid consumer landscape, a reshaping of customer service may be fundamental for retailers if they are to retain consumers – especially as 2022 is set to impose on retailers "significant headwinds", according to the BRC. "As consumer spending will likely be dampened by rising inflation, rising energy bills and higher National Insurance in April. Additionally, with few restrictions on travel and hospitality so far this year, there's more competition for the consumer's share of wallet," says Kyle Monk, the consortium's director of insights and analytics.
But what can this new buyer expect? Well, in addition to being more value-oriented and eco-friendly, customers also need to feel safe. According to KPMG, 92% of consumers expect companies to have security provisions in place – an expectation verified by industry employees. "As people become increasingly anxious about going to crowded places, it's important to make them feel safe and comfortable," said Asia Hadleigh, customer assistant at Marks and Spencers. The consumer must also be able to make purchases online. "Consumers expect to be able to resolve any potential issue quickly and easily through a choice of platforms, including online chat, phone or email," Monk says. However, Causon also stresses the importance of face-to-face communication: "Being able to talk to a human when you need to talk to a human is paramount", indicating that retailers need to ensure they can cater to different types of buyers. .
When establishing customer service and consumer expectations, Causon notes that this is not simply a reference to the "process" or "interaction" with the buyer – "the truth is that 'great customer service starts in the meeting room'. The customer service specialist points out that the culture of an organization is paramount for the buyer, an aspect supported by KPMG as it reveals that "integrity" is one of the main pillars of customer loyalty. "Clients will look for companies that demonstrate and build trust," says Julio Hernandez, head of global client center of excellence at KPMG, noting the value consumers place on one-to-one relationships.
The pandemic has seen a consumer with expectations primarily related to their needs transform into a buyer with a new list of expectations. The disconnect felt between retailers and consumers has forced companies to essentially reshape their customer service offerings in an effort to restore consumer trust. Along with its offerings for in-store shoppers, Asda demonstrated the value it holds in the relationship with its shoppers, as it felt it had to "do more" for those at home. By unveiling its "happy to chat" program, the retailer not only expanded its customer service, but also "advanced its personalization," which KPMG says is the strongest pillar for building customer loyalty.
"It's changing customer needs, attitudes and values ​​that will most disrupt today's business competition," says Hernandez. According to the ICS, excellent customer service is important because it remains a "primary indicator" of an organization's performance. If retailers want to retain shoppers, they will need to modify their customer service offerings to accommodate the new consumer.