Coronado Unified School District Administrator Vacancy | Opinion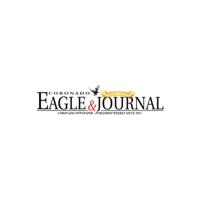 I am Deberie (Berie) Gomez-Grobe. I announced, in this article, the submission of my candidacy to be considered to fill the vacancy on the Coronado Unified School District Board of Trustees. Today I am announcing that I will be appearing at a town hall-style meeting in the Winn Room of the Coronado Library on February 15 at 7 p.m. regarding my intentions to do so.
My purpose in standing in front of a public forum is twofold. First, to answer any questions my fellow Coronado citizens may have about my qualifications and suitability to serve on the council until the next general election in November 2022. Second, and far more importantly, to ask the citizens of Coronado to donate their opinion on their concerns regarding public education in our community. I have worked in education for most of my adult life, in a variety of locations and positions. The most important lesson I've learned in a life in public education is that the two common denominators in great public schools are parental involvement and local control. No one has more at stake than parents and taxpayers. The purpose of public education is to partner with parents, never to replace them. The goal of this partnership is to raise well-prepared children to begin more independent lives as competent, intelligent, and civic-minded adults.
If public schools are important to you, I invite you to join me in the Winn Room at this rally at City Hall. I promise two things. First, I will listen, hear, and carefully note each of your concerns. Second, I will be honest and open with you about both my qualifications and my own public education issues. I hope to see you at what promises to be a major public forum on February 15 at 7 p.m. in the Winn Room at the Coronado Library.