Big Joe Clark Column: The Trustee Should Know You, Be Able To Make Financial Choices | Opinion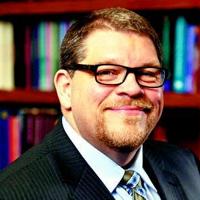 Your trustee's job description should be meticulously described in your estate planning documents. Clear direction should be provided and emergency issues should be considered and discussed before any changes in health occur. Like many, you can have your beneficiaries listed as a trustee in your documents. My decades of experience have repeatedly proven this to be a mistake.
Estate planning usually focuses on a certain event: your death. We will all die, but most of us go through a period of mental and / or physical deterioration before we die. This period can be short-lived or extended for years. The documents we review with attorneys use gallons of ink on the ultimate question of death, but often do not address what happens to you "along the way."
The Trustee may serve individually, as a group, as a Successor Trustee, or with others as a Co-Successor Trustee. Either way, they need to know your wishes and desires. Where possible, we suggest partnering with individuals and a corporate trustee to provide financial oversight and guidance. Additionally, you will need a corporate trustee in case the people you have appointed are unwilling or unable to serve.
The trustee should be able to deal with three distinct areas: Considering your wishes over the life course, overseeing financial discretion at all times, and ultimately effecting your bequest transfer. Each task should be articulated, agreed upon and understood by both the settlor (the person or family putting assets into the trust) and the trustee responsible for fulfilling the requirements.
There are responsibilities of a Trustee which require personal knowledge of the wishes of the grantors. Individuals often name their relatives, usually their children, as successor trustees. Few people will know you as well as your kids, but that doesn't mean they're qualified to manage your assets and deal with the harsh reality of potential mental deterioration. The thought process solves one problem and leaves the other exposed.
During my career I have seen children take car keys from their parents (usually after they should have, but that's another story). Unless a parent was placed in a long-term care facility, hospital or hospice, we did not see the children, or the other spouse, withdraw financial authority from 'a compromised loved one. Often the culprit is ourselves with reduced clarity in our thinking.
The solution is to have people who know you and the ability to make financial decisions working together on your behalf. There must be clear communication with all parties on how the mental degradation will be handled. Most legal documents leave you either fully responsible or totally out of sight. Thus, the "nuclear option" of removing all control is rarely exercised. There must be steps that remove responsibilities along the way, gradually, and there must be predetermined and discussed strategies. You are well worth the time.
Joseph "Big Joe" Clark, whose column is published on Saturdays, is a certified financial planner. He can be contacted at [email protected] or
765-640-1524.